1971:
The band changes its style and finds its own direction, inspired by pre-Christian rites and customs of the Balkans. Their third EP "Mesterul Manole" is released with three songs. PHOENIX is invited to play at the "Bratislawa Lyra" and "Sopot" festivals in Czechoslovakia and Poland-the band is a big hit.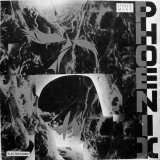 1972:
"Cei ce ne-au dat nume" (The Ones Who Gave us the Name), the band's first LP is released. After the release of the second LP with the metaphoric title "Mugur de fluier" (Flute bud) the authorities ban PHOENIX from appearing in Romania.
1973:
"Cantafabule" is released. It is their first double LP and a milestone in Romanian music history.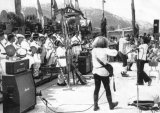 1974:
PHOENIX plays concerts with the ensemble "The Drummers from Branesti", a group of 25 men from a small village in the Carpathians, who play traditional rhythms on different drums.
1976:
Nicu Covaci renounces his Romanian citizenship and leaves Romania for Amsterdam. Nicu Covaci founds a new band with musicians of different nationalities.
1977:
Covaci returns to Romania and helps the members of his band escape. He hides his boys in the Marshall speakers and smuggles them across four borders through half of Europe to Germany.