1978:
The band breaks up. The band members leave Covaci and try to make it on their own under the name "Madhouse".
1981:
PHOENIX releases its first production in English, the LP "Transsylvania Phoenix". The band disintegrates anew.
1983:
Nicu Covaci plays with Dzidek Marcinkiewicz as a duo.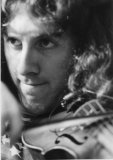 1986:
Nicu Covaci and Erlend Krauser contribute to the production of "Evita" in Osnabrueck.
1987:
Single "The Lark" + "Ballade for You". Nicu Covaci contributes to the production of "Jesus Christ Superstar" in Osnabrueck.
1988:
Release of the single "Tuareg" + "Mr. G's promises".