1990:
PHOENIX launches a gigantic come-back in Romania. The band raffles off 5000 singles of "Ciocirlia".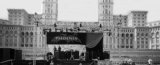 1991:
Monumental tours in Romania.
1992:
Nicolae Covaci produces the CD "Symphoenix" with the romanian choir "Song" and the Radio Bucharest Symphonic Orchestra.
1993:
The CD version of "Cantafabule" is released.
1994-1997:
Various tours in Romania.
1997:
The CD "Aniversare 35" (35th Anniversary) is released. "Vremuri - Anii 60" is released on CD.
1998:
PHOENIX is going on big Romania-Tour with the mamut-show Cantafabule.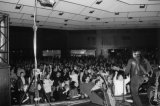 1999:
"Cei ce ne-au dat nume" and "Mugur de fluier" are released on CD.
PHOENIX releases a new 3 song maxi-CD with Numai Una, Iovano, and Ora-Hora and performs November concerts in Germany at "Works" and "Erdbeerblau" in Osnabrueck, and in the "Osterfeldhalle" in Esslingen.
2000:
Spring tour in Romania. For the first time in history, a free CD is given with each ticket purchased. 35,000 Maxi-CDs are given as gifts.
2000:
The CD "In the Shadow of the Big Bear" is released. It expresses Nicu Covaci's disappointment with the current situation in Romania.
2000:
December Germany Tour: "In the Shadow of the Big Bear".
2001:
The CD "In the Shadow of the Big Bear" sung in English by Malcolm J. Lewis is released.